RESEARCH OF THE HIDDEN TREASURE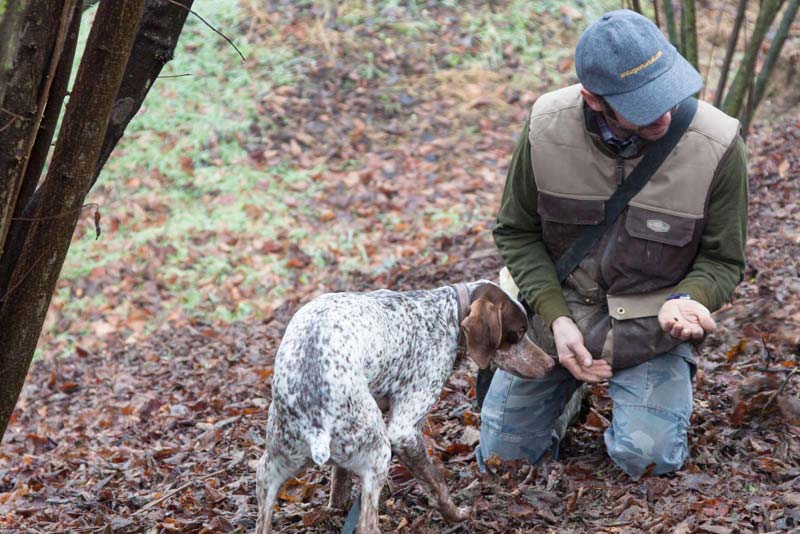 Our guidated tours searching truffles in Langa and Roero
The most important secrets of trifulao, handed down from generation to generation, will be revealed during our visits. Discover all the details of the search for truffles with Visiting Truffles.
"Andar per Tartufi" is a reality that comes from Luca and his fascinating world of forests, truffles and trustworthy dogs. In this reality, the commitment is to bring tourists and all nature lovers to discover our territory, savouring the colours, aromas and flavours.
"Andar per Tartufi is specialized in organizing tours in fact, even at night, in search of truffles, with the change to taste the "typical snack of trifulao".
The protagonist of this research is the dog with his nose, sniffing the bushes, then suddenly back in his footsteps, and as dazzled by a sudden instinct, began to rasp attracting the attention of his master.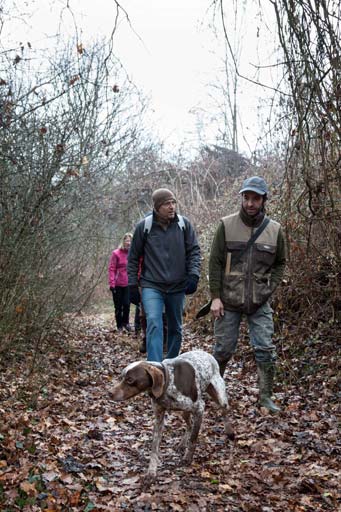 That's where the trifulao with his "sapin" gently widens the small hole just mentioned and with skilled hands pulling the white diamond. The night is your friend, because it protects from prying eyes and dog feels the fragrance.
Find truffles for trifulao is a work in all respects and the professional is someone who doesn't stop to enjoy the sunrise or sunset, but, for fear that a competitor precedes the places of collection, is careful not to trace, he is a real Indian guide of the valleys and forests of the Roero.
Infact, moving mostly at night, it is invisible and can be seen even if only for a second, right after it disappears into the woods. In the rare meetings says he wandered empty, they didn't find anything, betrayed by the scent of truffles that surrounds him, he will say that he went to the left, but actually went to the right…in short, he is a distrustful by nature, a sort of ghost in harmony with his dog and the nature that surrounds it.
The wind, frost, heat, rain, sundays or holidays don't stop them, they are restless, because the truffles not expect and must find them when they emit their scent.
This is the mystery that makes it even more fascinating this world.